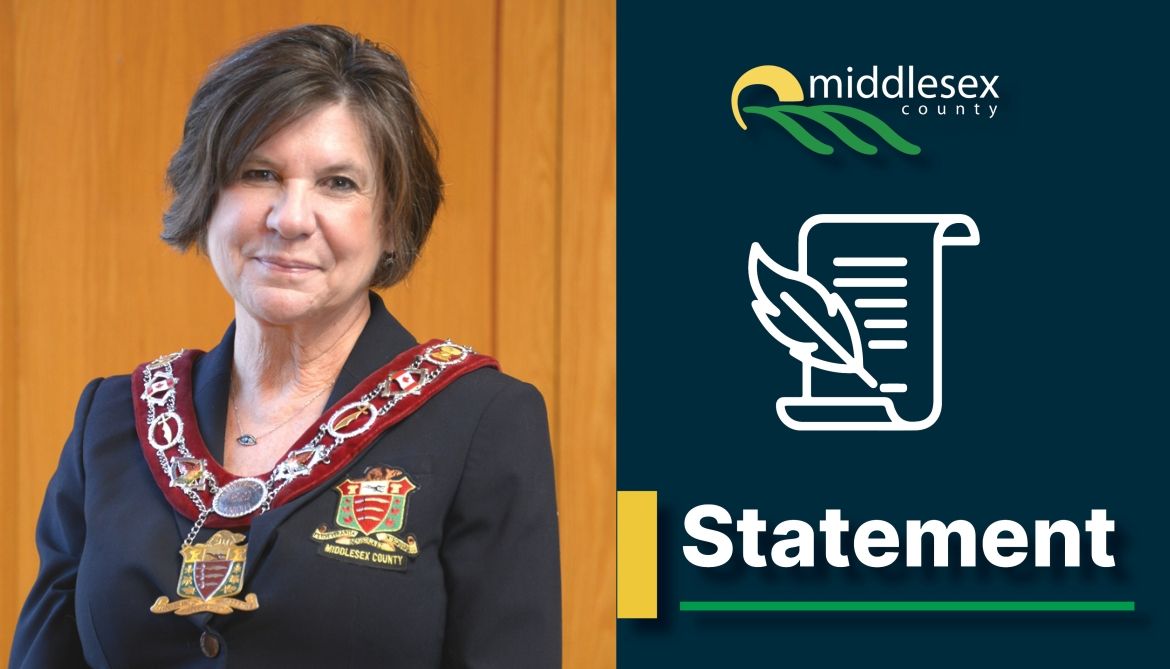 OFFICIAL STATEMENT
Middlesex County Warden's Statement on Middlesex-London Paramedic Service Cardiac Survivor Day
MIDDLESEX COUNTY on May 19, 2023, Warden Burghardt-Jesson issued the following statement regarding Survivors Day held at Fanshawe College hosted by Middlesex-London Paramedic Services.
"Survivors Day is one of my favorite days of the year. As the Warden of Middlesex County and a member of the Middlesex-London Paramedic Services Authority Board, this year is especially meaningful to me as Survivors Day was one of the many events I missed as I took on the role of Warden in 2020 due to the Covid-19 pandemic. This celebration provides a unique opportunity for first responders and cardiac survivors to reconnect in a positive and supportive environment. Our survivors' stories always remind me of how precious life is. We acknowledge the value of teamwork, demonstrating how our emergency services can achieve positive outcomes through collaboration, the strength of the human spirit, and the importance of cherishing every moment in our lives.

To witness, express gratitude, and celebrate the reunion of our emergency providers, citizen responders, and recovered patients is a true honour and privilege—one that I am sincerely grateful to be part of. I want to extend my heartfelt thanks to all the survivors who have joined us today to celebrate and share their stories. Although recounting these experiences may be difficult, it is important for everyone to hear them. Your stories of survival are not only educational but also serve as a source of inspiration for the entire community.

I have tremendous respect for this event and everyone who tirelessly represent our community as emergency service providers. The training, discipline, and dedication displayed by our emergency services personnel are truly admirable."
Middlesex-London Paramedic Services Survivors Day is a celebration where cardiac arrest survivors have a chance to meet the first responders and citizen responders that saved their lives. This year, 13 brave survivors shared their stories and reunited on stage with those that saved their lives.
Someone suffers a cardiac arrest every 12 minutes in Canada, but more than 4000 new survivors return to their families each year. 
-30-
MEDIA CONTACT:
Middlesex County Media Relations Legislative Services Division @email