Click on a region of the map to view a list of available Internet Service Providers
The map below indicates to the best of our knowledge the Internet Service Providers that may be able to provide services within each municipality.  This does not guarantee that they will be able to provide Internet service to the entire municipality.  Please call the service providers to verify that they can provide service to your particular area within your municipality.  This list is simply to provide a starting point when looking to find alternative Internet providers.
Accessible listing of all ISP providers in Middlesex County
If you are an Internet Service Provider and would like your contact information added to this map, please contact:
Chris Bailey 
County of Middlesex
Director of Information Technology Services
p: 519.434.7321 ext. 2295
Broadband Internet Service Coverage in Canada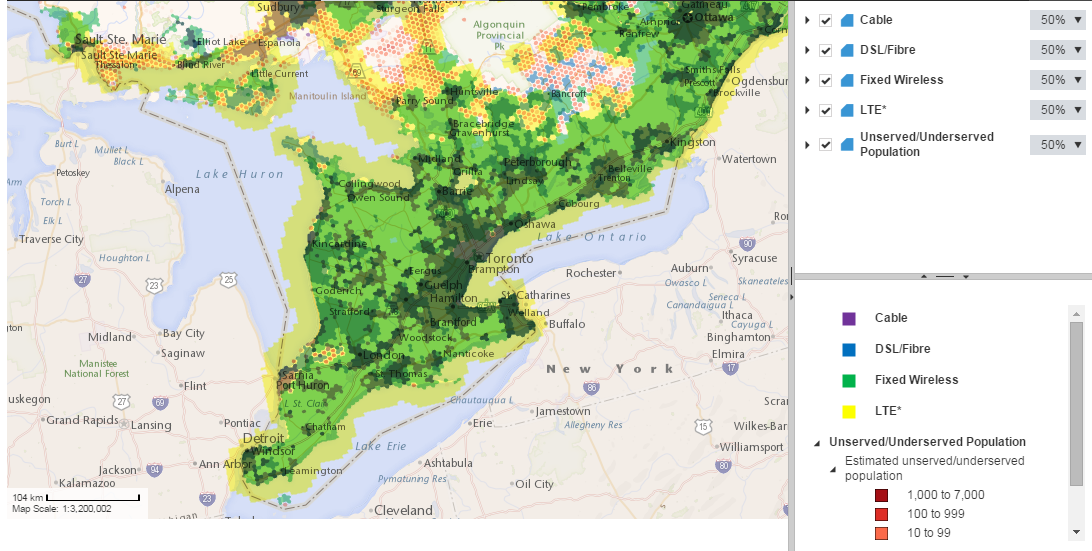 Use this map to see where broadband Internet services are available across Canada and the technologies used to provide those services. The map depicts broadband coverage as of the end of 2014.