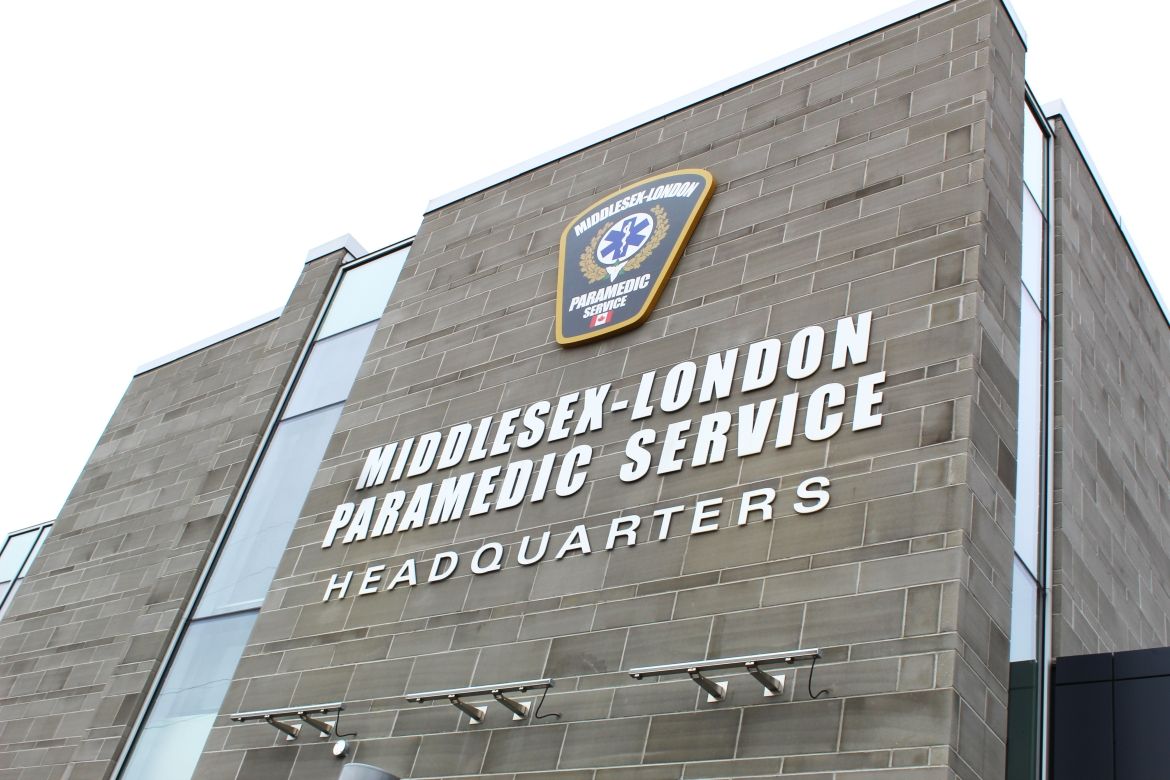 FOR IMMEDIATE RELEASE:
Ontario Honours Middlesex-London Paramedics with Ontario Medal for Paramedic Bravery
MIDDLESEX COUNTY (May 25 2023): The Ontario government has honoured paramedics from across the province, including five from the Middlesex-London Paramedic Services (MLPS), with the Ontario Medal for Paramedic Bravery. The medal recognizes and applauds the bravery of paramedics who risk their lives in service of others. The five MLPS paramedics recognized have shown extraordinary courage and commitment to their profession and to their community.
Middlesex County Warden, Cathy Burghardt-Jesson expressed immense pride in the brave MLPS paramedics. "Their courage, selflessness, and unwavering commitment to their duty, often in the face of uncertainty and danger, is both humbling and inspiring. I am confident in saying that they truly represent the best of our County. We are profoundly grateful to all MLPS paramedics for their service, as they continually make significant contributions to the health and safety of our citizens."
Paramedics Philip Adams and David Jeffries - Middlesex-London Paramedic Service
On the night of August 14, 2019, Paramedics Philip Adams and David Jeffries responded to a call after a vehicle crashed into a home. At the scene, a damaged gas line quickly ignited causing a massive explosion, destroying several homes and injuring almost everyone present. Despite the fiery, debris-filled scene, Paramedics Adams and Jeffries stayed cool under pressure to triage, treat, and transport the police and fire personnel injured from the blast. As a result of their heroic actions, all six first responders and one civilian received medical attention for their injuries and survived.
Deputy Chief Adam Bennett, Paramedic Josh Hill and Superintendent Michael Hurst - Middlesex-London Paramedic Service
On December 11, 2020, Deputy Chief Adam Bennett, Advanced Care Paramedic Josh Hill and Operations Superintendent Michael Hurst responded to the partial collapse of an under-construction residential building. At the scene, several construction workers were trapped under rubble, while others were covered in wet cement. Despite the risk of the building further collapsing, the three paramedics entered the area without hesitation. Deputy Chief Bennett and Superintendent Hurst assessed the trapped workers and coordinated their extraction and transportation, where possible. Paramedic Hill tried to stabilize another worker who had been trapped under rubble for several hours, helping to extricate and care for him during transport to the hospital. Tragically, one worker died while still trapped and another died shortly after, but because of their courageous efforts, five workers were safely rescued.
"Middlesex County is thrilled to celebrate these paramedics' achievements and express our deepest gratitude for their courage and selflessness. Once again, we congratulate our brave MLPS paramedics, who are among the first to receive this significant provincial honour. Your actions inspire us, and your dedication to service makes us all safer" said the Warden\
-30-
Middlesex County is an innovative, well-run organization offering high-value programs and services to the best community in which to live, visit, and do business in Southwestern Ontario. The County serves a vibrant, growing community of 78,000 people and offers a great place to call home, an exceptional lifestyle, a wide variety of local attractions, and wonderful sense of community.
MEDIA CONTACT:
Middlesex County Media Relations Legislative Services Division @email