Posted Date
September 26, 2022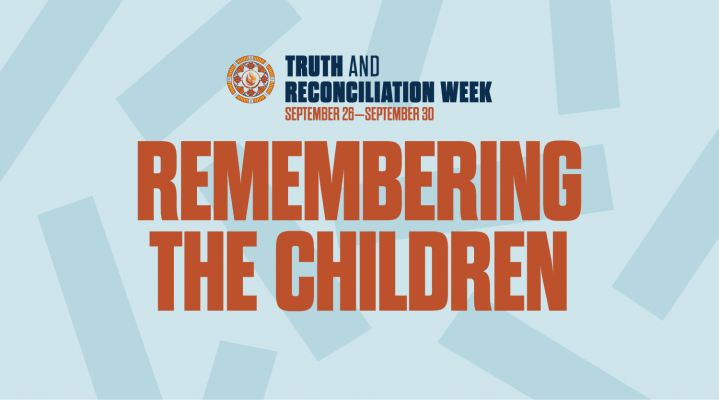 The theme for this year's Truth and Reconciliation Week is "Remembering the Children." We memorialize the children lost to the residential school system and honour Survivors and their families. Learning and commemorating the truth of our history from First Nations, Métis, and Inuit knowledge keepers is an important part of the path to Reconciliation.
This week is an opportunity to listen and learn from Indigenous survivors, elders, artists, and leaders from across the country. Middlesex County remains committed to Truth and Reconciliation and this week provides an opportunity for the County to continue our journey in support of the reconciliation process.
As September 30th approaches, please take the time to reflect on the history and legacy of Residential Schools.
Below are educational resources and activities you can take part in to further your learnings:
We encourage you to take time to read, watch and listen to the various educational resources provided above.
Support is available if you, or someone you know, needs help or support.
Orange Shirt Day 

This Friday, September 30th not only commemorates the National Day for Truth and Reconciliation, it also coincides with Orange Shirt Day.

What is Orange Shirt Day?

Orange Shirt Day is an Indigenous-led day to honour and raise awareness of the individual, family and community inter-generational impacts of residential schools. Orange Shirt Day also allows for the continuation of dialogue on the tragic effects of residential schools, to listen to stories of survivors, to remember those who did not make it home, to offer an opportunity for learning, and to bring people, institutions, and governments together in the spirit of reconciliation.

How Did Orange Shirt Day Begin?

On September 30, 2013, Phyllis Webstad shared her story at the St. Joseph Mission (SJM) residential school commemoration event in Williams Lake, BC. When Phyllis was 6 years old, she was excited to wear her new orange shirt to her first day of residential school. The orange shirt was given to her by her grandmother. When Phyllis arrived at school, her new orange shirt was taken from her and she never saw it again.

To learn more about Phyllis Webstad's story, please visit: Phyllis' Story. You can also watch a video here of Phyllis Webstad explaining the story of her experience at Residential School and the start of Orange Shirt Day in Canada.

Why Wear Orange?

The orange shirt is a symbol of the stripping away of culture, freedom and self-esteem experienced by Indigenous children over generations, and the slogan "Every Child Matters" was chosen to recognize that the children who attended residential schools felt that they did not matter.

We invite you to wear orange in solidarity as a symbol of remembrance and to honour the thousands of survivors of residential schools.
For Survivors and Their Families