Posted Date
January 31, 2023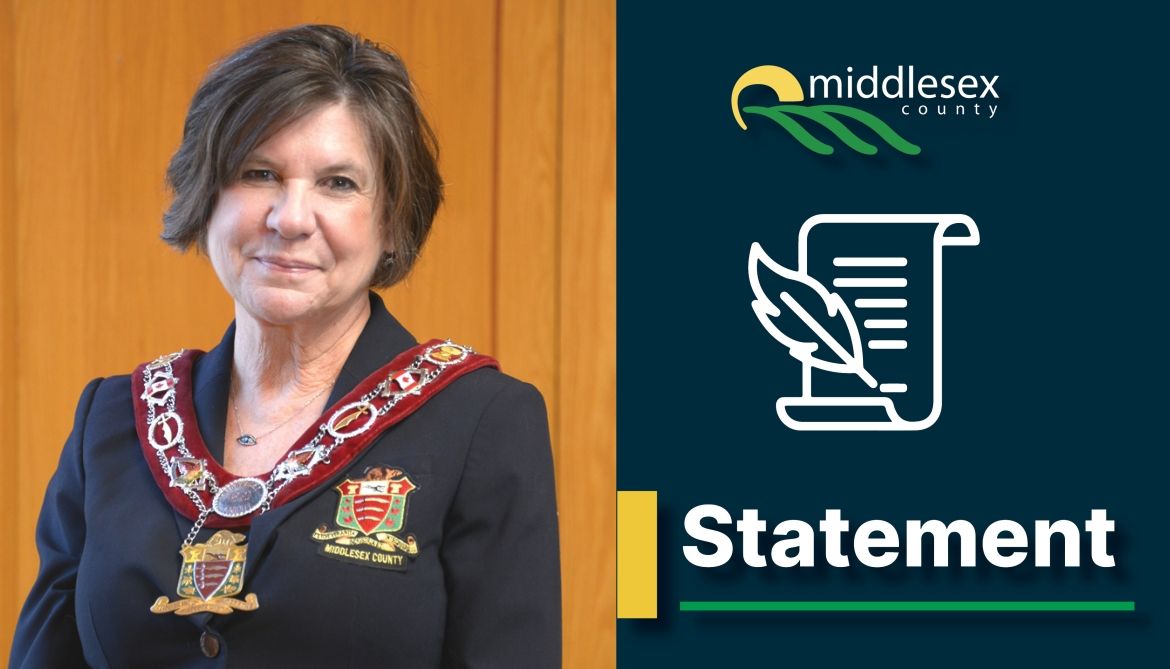 Middlesex County Warden's Statement on Hazel McCallion's passing
MIDDLESEX COUNTY: On January 31, 2023, Warden Burghardt-Jesson issued the following statement regarding the passing of former Mississauga Mayor, Hazel McCallion.
"On behalf of Middlesex County Council and Administration, I would like to extend my sincere condolences to the family and friends of Hazel McCallion. As the City of Mississauga's longest-serving Mayor, Hazel blazed the trail for not only women, but for politicians and public servants from all walks of life. I am in awe of her life and legacy. May we all take time this week to reflect on Hazel's unparalleled dedication to public service."
– Warden Cathy Burghardt-Jesson.
-30-
MEDIA CONTACT:
Middlesex County Media Relations Legislative Services Division @email