Posted Date
August 23, 2023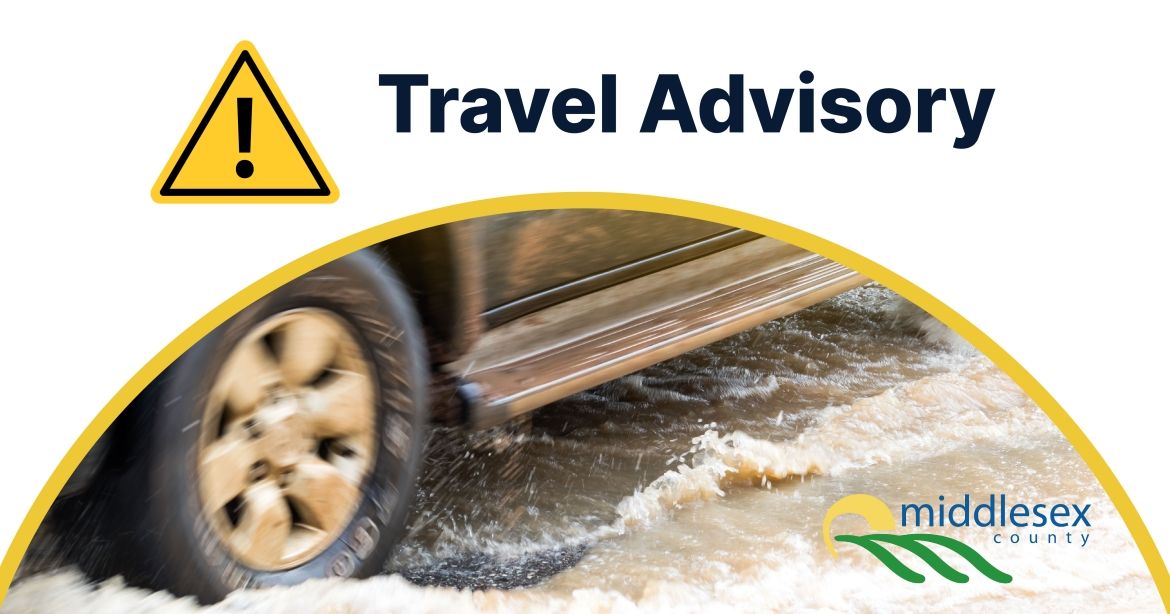 IMPORTANT TRAVEL ADVISORY for Middlesex County
Due to heavy and continuous rainfall on Wednesday, August 23, 2023, several roads in Middlesex County may exhibit water pooling or washouts.
Safety First: Residents are urged to exercise extreme caution while traveling and to avoid flooded areas until water levels recede.
Concerns & Reporting: If you come across hazardous road conditions on County roads, please get in touch with the Middlesex County Primary Operations Centre:
Phone: (519) 471-2020
Online: Visit the Citizen Request Portal to fill out a web form https://www.middlesex.ca/request-service
For immediate emergencies, always dial 911.
Stay informed. Our website will be regularly updated with the latest information. You can also visit your local municipality's website and social media pages for the latest updates.