Posted Date
March 10, 2023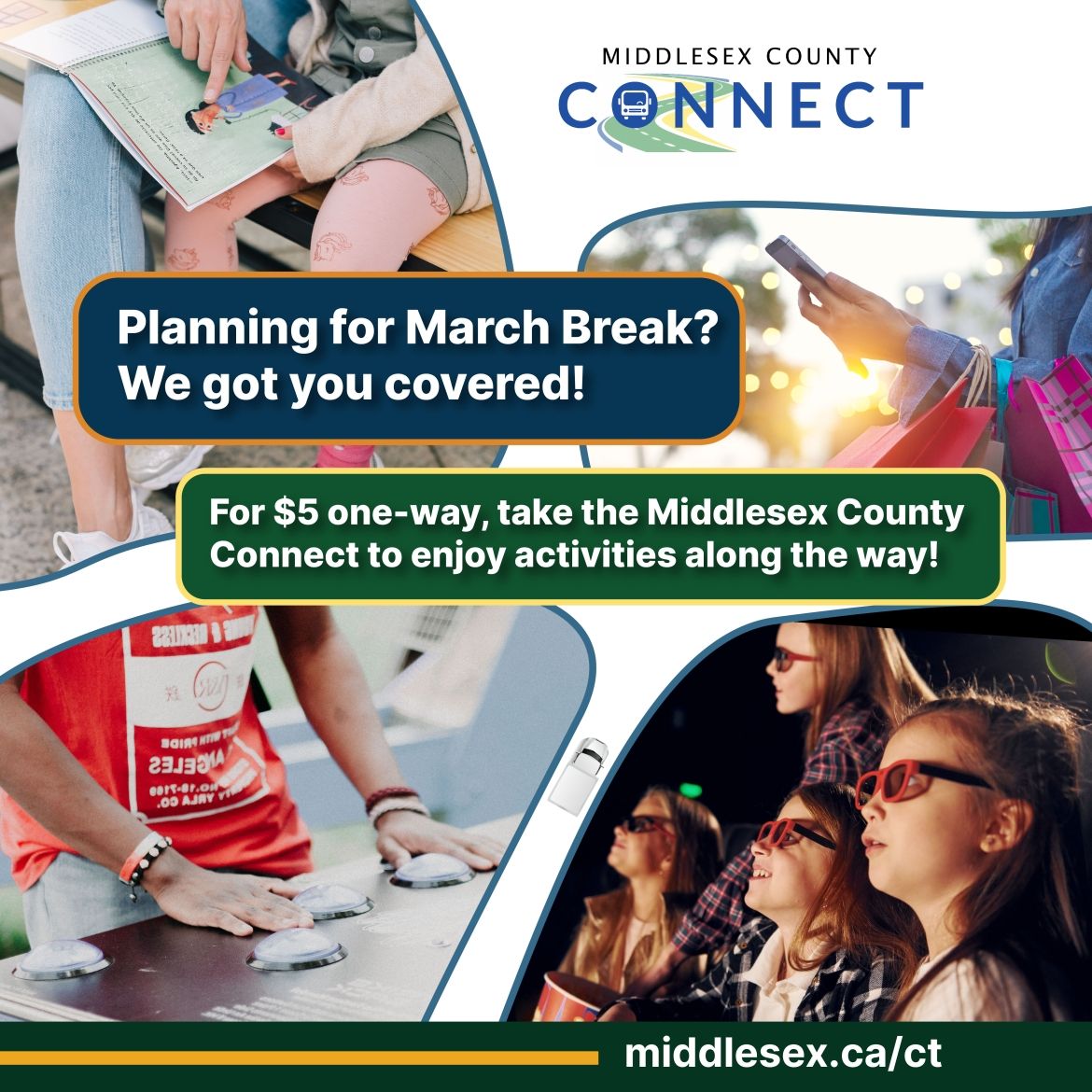 Looking for things to do with your family during March Break, we got you covered! For $5 one-way, take the Middlesex County Connect to enjoy fun activities in Woodstock, Ingersoll, Thamesford, Thorndale, Dorchester and London. Did you know children 5 and under ride FREE!
Here are some amazing March Break ideas along our routes:
Route 1:
Thorndale Community Centre – enjoy activities such as pickleball, basketball, badminton and more!
CF Masonville Place – get a new spring wardrobe, go see a movie at the Cineplex, or go to the The Rec Room (Masonville, London) and play in the arcade!
Thamesford Public Library – Browse the shelves for books and enjoy the activities they have planned for the week!
Route 2:
Dorchester Flight Exec Centre – enjoy activities such as kite flying, pickleball, basketball, badminton and more!
Argyle Mall – this plaza has everything from groceries, retail shopping, restaurants, a gym and more!
The stop at the Municipality of Thames Centre office in Dorchester is just walking distance to the Dorchester Middlesex County Library along with local businesses such as Fat Olive serving up some delicious food.
For a full list of bus routes and schedules, visit the Community Transportation page and plan your March Break today!