Posted Date
March 14, 2023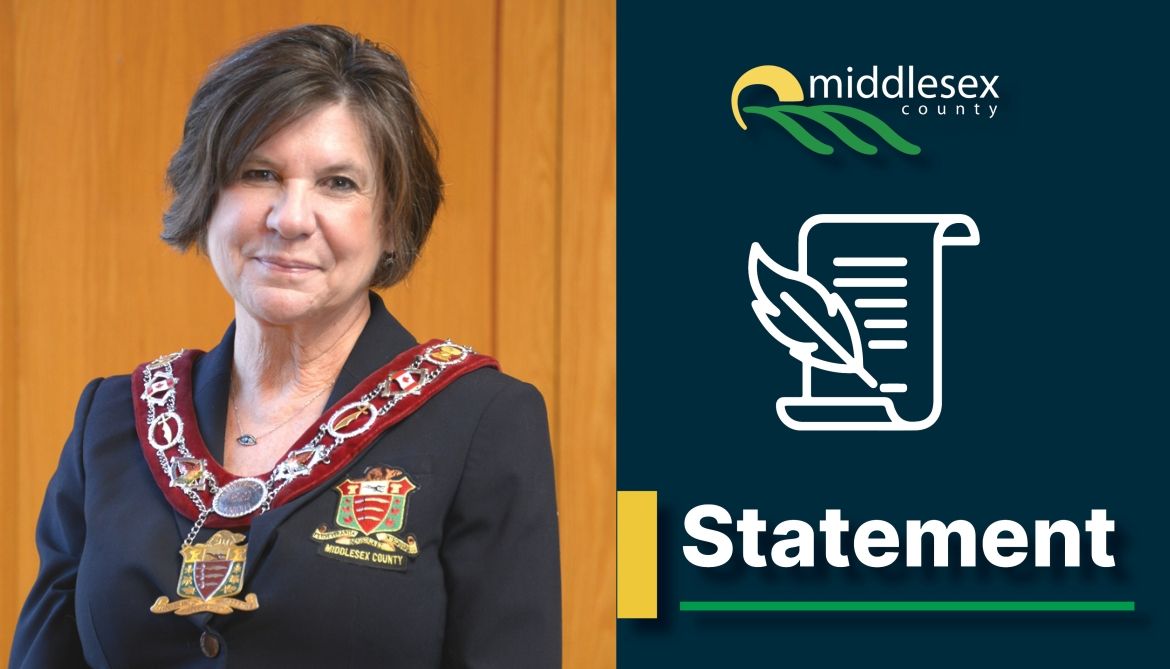 MIDDLESEX COUNTY: On March 14, 2023, Warden Burghardt-Jesson issued the following statement regarding the passing of Mayor of West Elgin and Past Warden of Elgin County, Duncan McPhail.
"On behalf of Middlesex County Council and Administration, I would like to send my sincerest condolences to the family and friends of Duncan McPhail and those mourning his loss at West Elgin and Elgin County. His passing has been a shock to us all. I have had the pleasure of knowing Duncan and while he was an Elgin County Councilor, he was a friend of Middlesex County. If you knew him, you would know that he was larger than life and you would have experienced his generous, supportive, and positive personality. He was a fun, adventurous, community-oriented family man with a big personality and the gift of being a great storyteller.
I, alongside many of our past Wardens shared many wonderful memories with him, Duncan will be dearly missed. He has served his community well and is an inspiration to us all." – Cathy Burghardt-Jesson.
-30-
MEDIA CONTACT:
Middlesex County Media Relations Legislative Services Division @email