Posted Date
August 30, 2023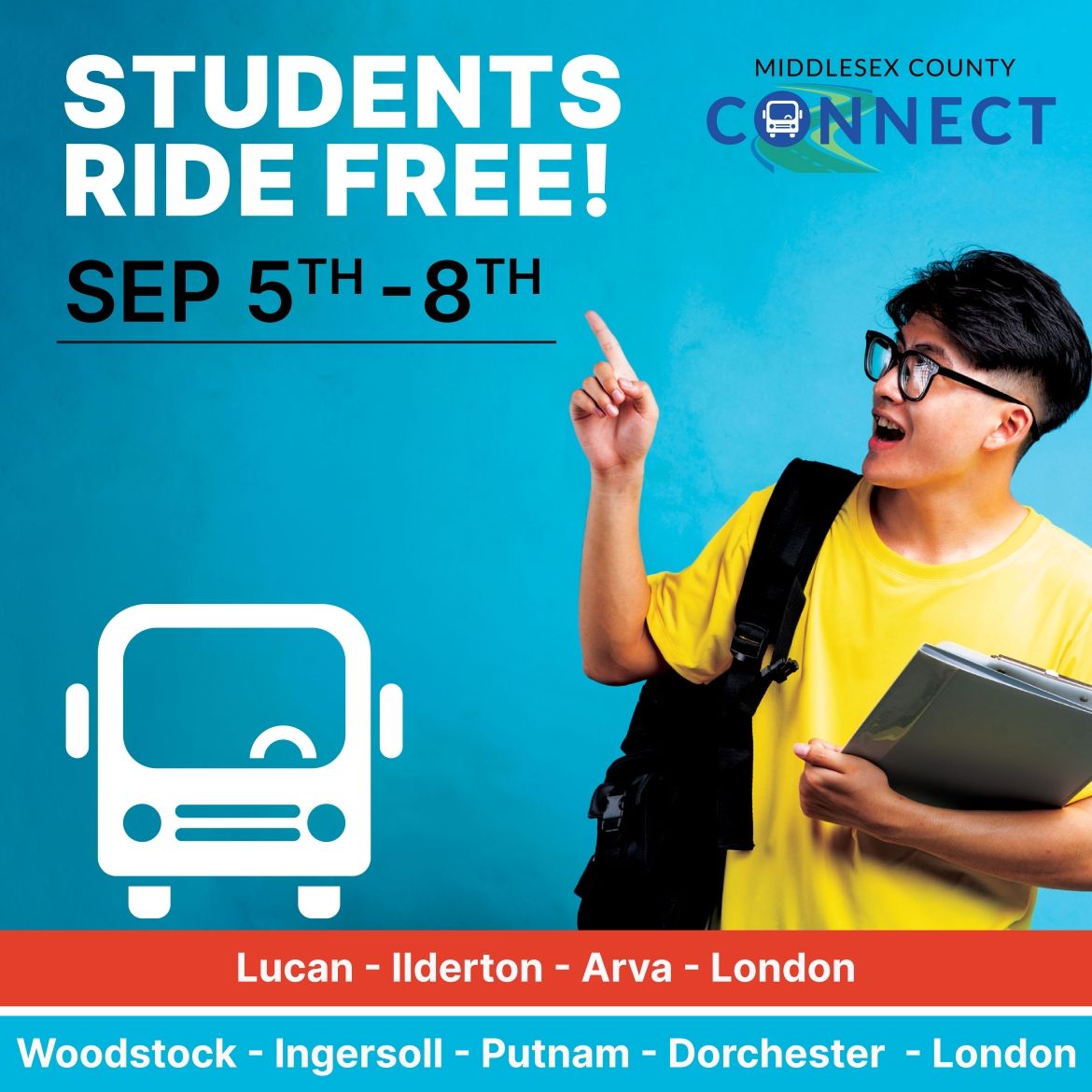 Students ride for free from September 5TH to 8TH, 2023
Exciting News for Students! From September 5 to 8, 2023, all students can ride for FREE on all Middlesex County Connect routes! Whether you're heading to school, exploring the city or town, or just hanging out with friends, we've got your transportation covered.
Please note:​​​​​​
Secondary and post-secondary students will need to present their valid student ID when boarding the bus. Students who do not have their student ID cards can show proof of enrollment using their current timetable or schedule.
Elementary students do not require identification. Children aged 12 and under must be accompanied by an adult to ride the bus.
Let's kick off the school year in style with stress-free and wallet-friendly transportation. See you on board! 
For more details visit middlesex.ca/students