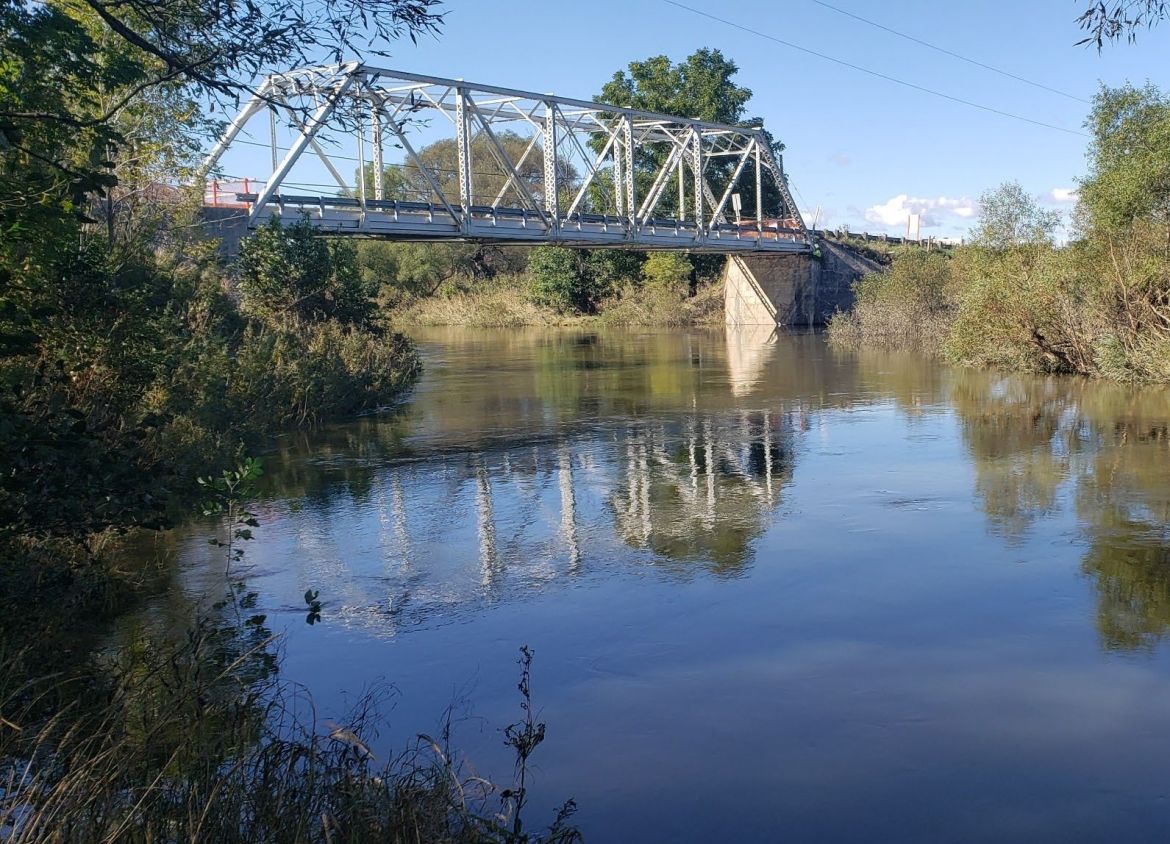 The Environmental Study Report (ESR) for Blacks Bridge is being made available for public review for a period of 30 calendar days in accordance with the requirements of the Municipal Class Environmental Assessment (2000, as amended). The ESR documents the environmental assessment process completed, including the evaluation of alternatives, anticipated environmental impacts, mitigation measures, consultation completed throughout the study, and commitments for future work.
Blacks Bridge Environmental Study Report Update
Appendix A.1 - Consultation Materials - Prior to Publishing ESR
Appendix A.2 - Consultation Materials - After Publishing ESR
Appendix B - Natural Environment Summary Memo 
Appendix C - Official Plan Schedules 
Appendix D - Cultural Heritage Evaluation Report & Heritage Impact Assessment 
Appendix E - Preliminary Plan Profile and Typicals 
Appendix F - Preliminary General Arrangement 
Blacks Bridge Project Update 
A newsletter was distributed on March 10, 2022 to provide an update on the project and seek input on the evaluation of design options for the replacement bridge. As noted in the newsletter, comments are requested by March 24, 2022.
For the project update newsletter, please click here
A virtual Public Information Centre (PIC) meeting was held on May 19, 2021 from 4 to 6 p.m. to present the comparative evaluation and the preferred solution identified.
For the original background information, please click here
Middlesex County is completing a Municipal Class Environmental Assessment (EA) study to evaluate alternative long-term solutions for the future use of Blacks Bridge. The bridge was constructed in 1912 and is located on West Corner Drive approximately 2 km north of County Road 7 (Elginfield Road) in the Municipality of North Middlesex. The bridge has been closed since September 2019 due to structural deficiencies.
A key component of this study is consultation with interested stakeholders and members of the public. This survey has been designed to understand how Blacks Bridge has historically been used and what ideas exist in the community for its long-term need and functionality. The intent of this survey is to gather information to help inform how the study will be completed and understand local issues, concerns and opportunities prior to developing a list of alternatives for consideration and further evaluation. Please complete the questions as thoroughly as possible. A section has been provided at the end of the survey for general comments on the project.
Please note that the survey is now closed.