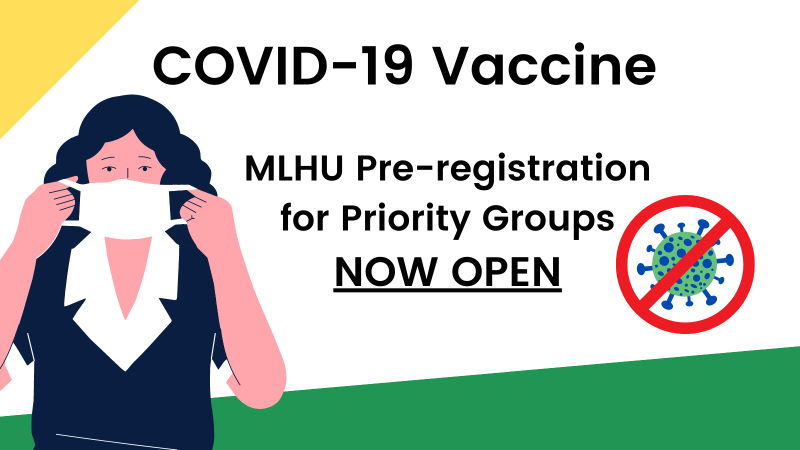 The Middlesex-London Health Unit is now offering pre-registration for the COVID-19 vaccine for provincially-prioritized groups. This includes healthcare workers (outlined here), high-risk congregate living settings (outlined here) and essential workers who cannot work from home (outlined here).
One contact person will submit the pre-registration list for your entire organization. This contact person should have a leadership role within the organization (e.g. lead professional/employer) as they will receive all vaccine-related information and communication from the Health Unit.
The survey to pre-register a priority group can be found here and is to be filled out by the lead professional/employer. Employers who have pre-registered will be notified via email when their employees are eligible. Appointment booking information will be provided, including a username and password that can be shared confidentially with staff members who were identified on the pre-registration list.
For questions about eligibility please contact covid.vaccination@mlhu.on.ca.  
For regular updates, please sign up to receive weekly alerts through the Health Unit's Healthcare Provider Outreach email list by emailing healthcareproviders@mlhu.on.ca.
Wednesday, April 7, 2021 - 3:00pm