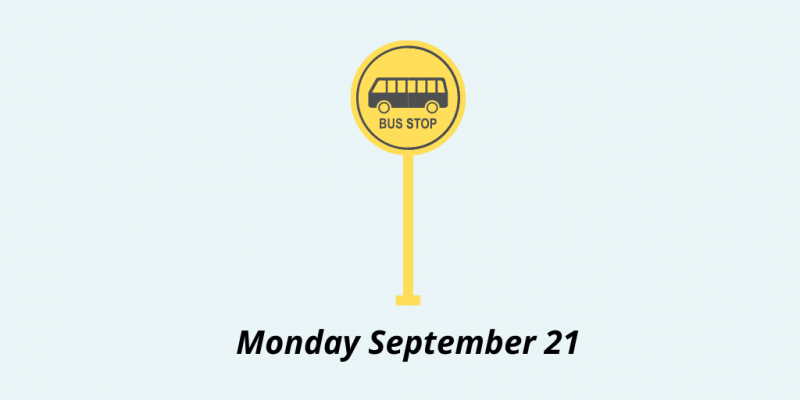 Middlesex County is rolling out on Monday, September 21, a fully accessible inter-community transit service connecting the Municipality of Thames Centre to Oxford County and the City of London. The inter-community transit service is made possible by the Government of Ontario. Over three years, this important regional transportation service will provide accessible and convenient transportation for seniors, students, workers and youth, for employment, education, and leisure, connecting residents and municipalities to each other.
The transit service will begin by operating daily round trips connecting communities using buses with a capacity of up to 20 passengers with two accessible spaces and a bike rack on the front. Two routes will operate throughout the morning and evening Monday through Friday, with Route 1 connecting Oxford County, Thorndale, and London, and Route 2 connecting Dorchester and London. 
Transit service operator Voyago, has implemented additional measures to ensure the health and safety of passengers and employees in response to COVID-19. Riders can expect multiple safety measures during their trip including frequent cleaning, exact cash fare payment, as well as barriers between drivers and passengers. Masks or other face coverings are mandatory on all buses at all times to ensure the continued safety of passengers and drivers during the pandemic.
Fares are $5 for a one-way ride. Children under five years of age ride for free. Middlesex County is currently working on developing a monthly pass option to be available in the future.
More information regarding routes, schedules, fares, and safety precautions can be found here. 
Finally, during the remaining month of September, fares will be free to allow riders to try out this great new service! 
Tuesday, September 15, 2020 - 11:00am