Middlesex EarlyON Child and Family Centres
An EarlyON Child and Family Centre is where children, parents and caregivers connect, learn and grow – together!
Middlesex EarlyON Child and Family Centres offer free drop-in programs for caregivers and children from birth to six-years-old. Our centres are open to all families. They are welcoming places that offer a range of services:
join fun activities – reading, storytelling, sing-alongs, games and more

get advice from professionals trained in early childhood development 

find out about other family services in your community

connect with other families with young children
Exciting changes!  
On October 1, 2019 Middlesex EarlyON Child and Family Centres will be managed and delivered by the Middlesex County Library.  Currently Perth Care for Kids oversees program delivery in Komoka, Thorndale, Ilderton, Lucan and Dorchester and North Lambton Child Care Centre oversees program delivery in Strathroy, Glencoe and Parkhill. This change to a library-based service delivery model is in response to feedback received from parents and caregivers about where they would like to access programs and services for their children. It is as well a natural transition for parents and caregivers as currently EarlyON programming is offered in 6 of 15 library locations across Middlesex County.
For more information on specific changes happening, you can view the communications below: 
August 2019 Parent/Guardian Letter 
July 2019 Parents/Guardian Letter
April 2019 Parent/Guardian Letter
Locations  
Strathroy EarlyON Child and Family Centre, 80 Frank Street, Strathroy
North Meadows Public School EarlyON Mobile Site, 82 Middlesex Drive, Strathroy 
Kenwick Mall EarlyON Mobile Site, 51 Front Street E., Strathroy 
Glencoe EarlyON Mobile Site, Glencoe Library, 123 McKellar, Glencoe 
Parkhill EarlyON Mobile Site, Parkhill Library, 229B Main St. Parkhill, ON
Ilderton EarlyON Child and Family Centre, 40 Heritage Drive, Ilderton
Lucan EarlyON Mobile Site, Lucan Library, 270 Main St. Lucan, ON
Komoka EarlyON Mobile Site, Komoka Library, 1 Tunks Lane, Komoka, ON
Thorndale EarlyON Mobile Site, Thorndale Library, 21790 Fairview Rd., Thorndale, ON
Dorchester EarlyON Mobile Site, Dorchester Library, 2123 Dorchester Rd., Dorchester, ON
Program Calendars
Middlesex EarlyON Drop in Program Calendar (effective until October 1, 2019) 
This calendar highlights the times and locations of all Midldesex EarlyON drop-in programs including Play & Learn, Baby Time and Multiple Birth Family Play.  
Middlesex EarlyON Monthly Learning Page 
Our Learning Pages outlines the unique opportunities offered monthly in Middlesex EarlyON Child & Family Centres. 
Let's Play Together Activity Centres
EarlyON 'Let's Play Together' Activity Centres are featured in the following Library Branches:
Ailsa Craig

Dorchester

Glencoe

Komoka

Lucan

Mount Brydges

Parkhill

Strathroy

Thorndale
The 'Let's Play Together' Activity Centres are interactive and self-directed stations. Each Activity Centre features a variety of different play materials focused around a particular theme. For more information, click here. 

Pop Up Play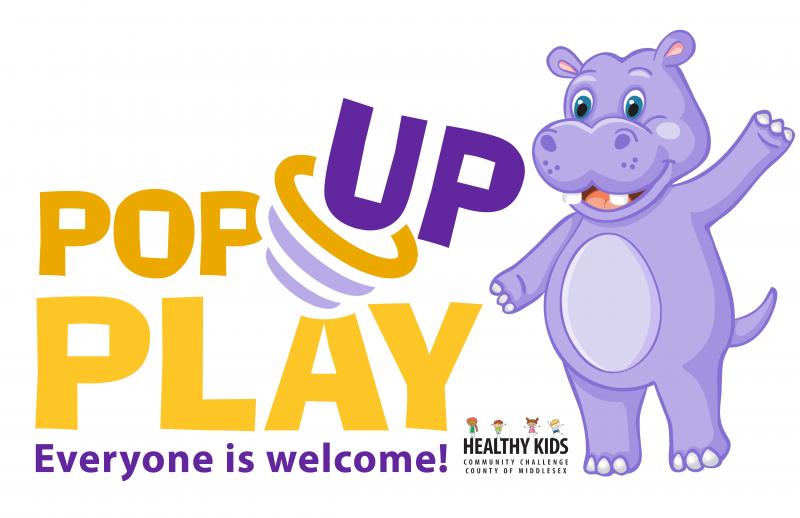 Pop up Play! is a mobile "loose parts" playground and a space for kids to rediscover creative and imaginative play!
These playgrounds use a variety of materials and loose parts such as tires, tape, rope, sticks, stones, cardboard and fabric that children are free to use to build, demolish, create and change as they desire.
Onsite play facilitators are there to inspire play and keep the playground safe, but not directly supervise the children. Parents or caregivers must be present – this is not a drop-off program. Everyone is welcome! 
Contact Information
Nadine Devin, Middlesex EarlyON Early Years Project Manager 
P: 519-245-8237 ext. 4023