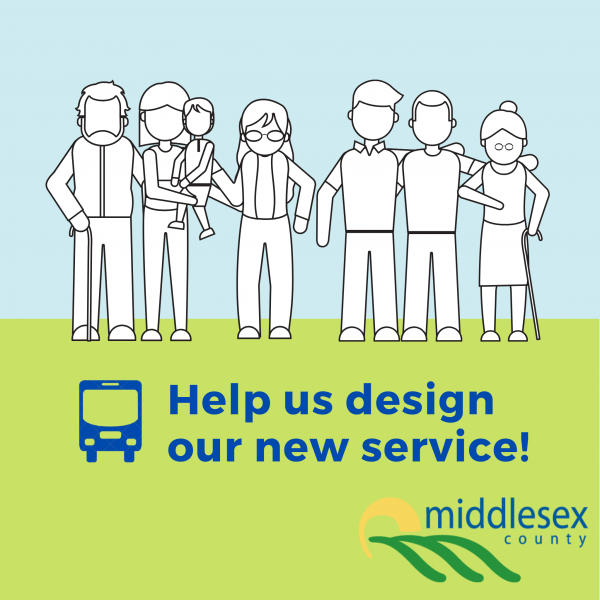 Middlesex County is launching a community transportation service
in Thames Centre providing travel to London and Oxford County.
Phase I and II of the Community Transportation Survey are now closed. Thank you to everyone who provided feedback on our routes, schedules, and fares!
Learn more about the Middlesex Community Transportation Project here.