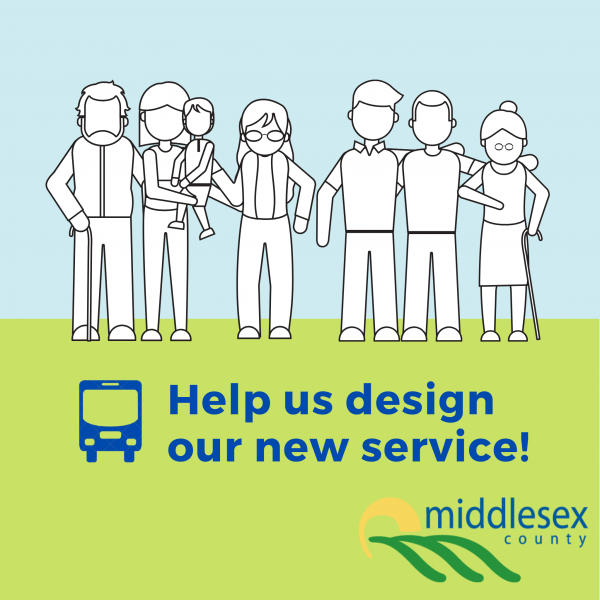 Middlesex County is launching a community transportation service
in Thames Centre providing travel to London and Oxford County.
We want to hear from you!
Fill out Phase II of our survey and let us know what you think about the proposed routes, schedules, and fares.
Learn more about the Middlesex Community Transportation Project here.