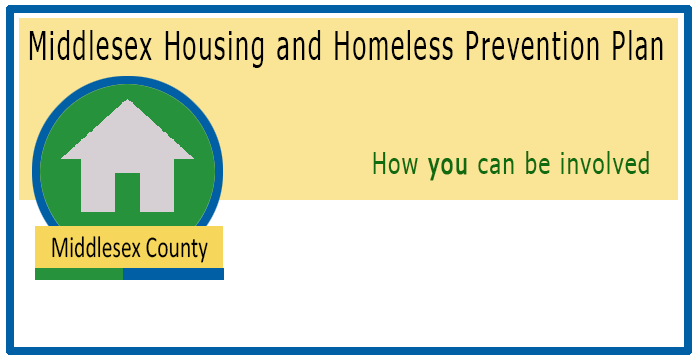 May 1st, 2019
Dear Community Members,
The County of Middlesex is looking for your input on the Middlesex County portion of the London and Middlesex Housing and Homeless Prevention Plan.
What Is Middlesex's Homeless Prevention and Housing Plan? 
The Homeless Prevention and Housing Plan is a community plan that will guide homeless prevention and housing in the County of Middlesex for the next five years and shape the future in years to come.
The Homeless Prevention and Housing Plan will be outcome focused, measureable, and help advance towards the goal of housing stability for individuals and families. 
How You Can Be Involved
We are asking for the community's help with identifying current housing and homelessness needs within the County of Middlesex and ideas to address those needs in our communities by completing the County of Middlesex Housing and Homelessness survey.  
To complete the survey, please visit: https://www.surveymonkey.com/r/MiddlesexCountyHPHPlan
The survey will be open until May 31st, 2019 and should take less than 10 minutes to complete.
Thank you,
Cindy Howard
General Manager, Finance and Community Services
County of Middlesex
Contact Information:
Pauline Andrew
Manager – Employment & Homelessness
Middlesex County Social Services
519-434-7321 ext 2281
pandrew@middlesex.ca
---
The City of London is the Housing Service System Manager for London and Middlesex County. If you are interested in attending a City of London community consultation, please click here for further information.