There is so much to see, do, and discover throughout the County of Middlesex, so we've compiled some of our most popular maps, guides, and local resources here for you. Whether you're looking for contact information, local produce options, or recreation ideas, you'll find it in these maps and guides.
Middlesex Map
Use our interactive Middlesex Map to explore the County.
Search for addresses, streets, attractions, schools, community facilities and so much more.
Tips for using Middlesex Map
Terms & Conditions for Middlesex Map
Middlesex County Rural Guide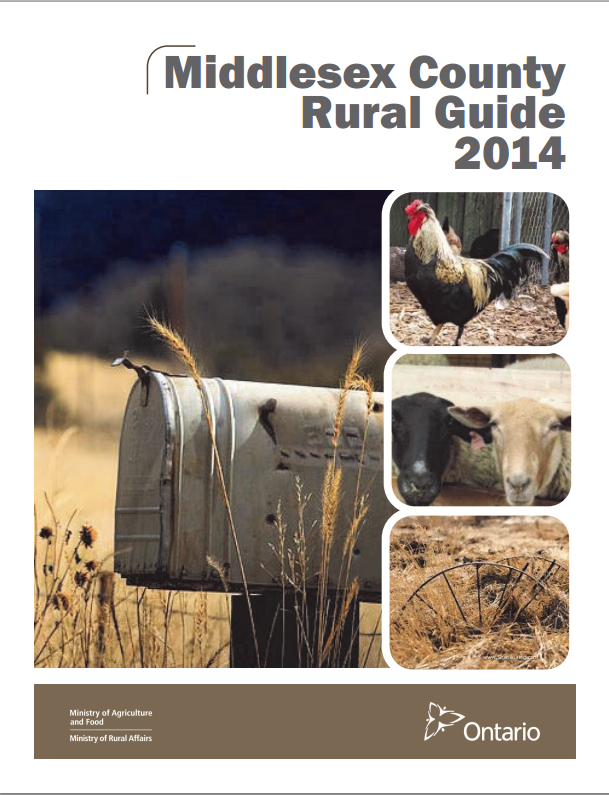 The Middlesex County Rural Guide is your one-stop location for the contacts you may need on a regular basis. We encourage you to either bookmark this reference, or print out a copy and keep it handy.
Compiled and maintained by The London Resource Centre - Ontario Ministry of Agriculture, Food, and Rural Affairs, this guide provides you with contact information for various municipal, provincial, and federal government resources and governing bodies, rural organizations, government and media contacts, and local organizations.
Get Fresh... Eat Local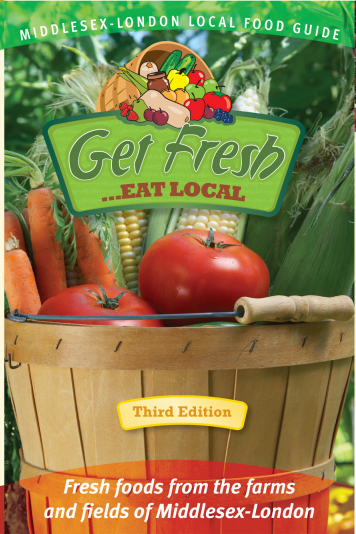 The Get Fresh...Eat Local guide helps you explore the variety of fresh food and produce available to you from local farmers and producers.
Middlesex Heritage Trail
The Middlesex Heritage Trail has preserved the history of the people, places, and events, which are significant to our local area.  Take a drive to learn about our past,
and discover the wonderful sites that chronicle the history and lives of the early settlers.  Click here for a printable map and list of the 113 historic trail sign locations throughout Middlesex County
Walking Trails of Middlesex County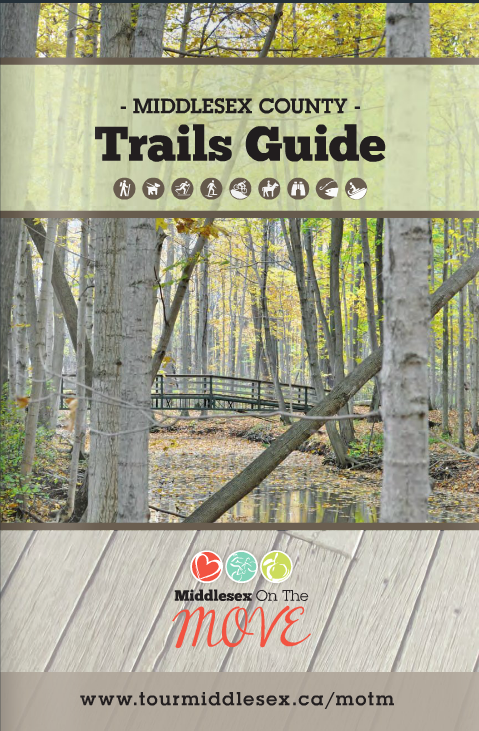 You and your family can enjoy superb walking trails throughout Middlesex County. View the Middlesex County Trails Guide for more information.
Discover the Grassroutes of Middlesex County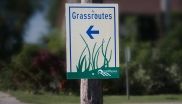 The Grassroutes gives you a fun way to discover the unique heritage, culture, food, shopping and natural destinations for adventure and escape in Middlesex County. 114 directional markers now mark the entire route with route entryway signs yet to come in time for the 2015 tourism season. Once completed, the Grassroutes will help tourism easily move from one attraction to another during a day of travel and exploration. 
Click here for a printable Grassroutes maps.
County of Middlesex in Google Maps
Some of the County of Middlesex's mapping information is available for using with Google mapping applications.  Below, you will find a list of mapping layers available in KML format.  KML (Keyhole Markup Language) is the file format in which geographic information is displayed on Google mapping applications, such as Google Earth and Google Maps.
From the table below, you can download KML files, open the files in Google Earth or open the files on Google Maps.
Google Earth can be downloaded for free from http://www.google.com/earth/
By clicking the links below you are agreeing to these Terms and Conditions
| | | | |
| --- | --- | --- | --- |
|   | View in Google Earth | View in Google Maps | Download KML |
| Municipal Boundaries | | | |
County Maps
You can purchase 2011 Road Maps at all County library branches, local municipal offices, and at the County Building.
View the front of map (PDF)
View the back of map (PDF)
Photo Gallery